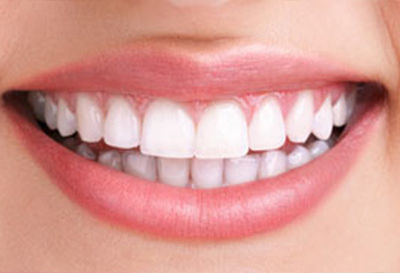 Czy warto wybielić zęby ?
Jeśli często zadajesz sobie to pytanie, to znaczy że masz taka potrzebę.
Prawdopodobnie postrzegasz swoje zęby jako zbyt ciemne, mało atrakcyjne może nawet smutne…
Wtedy właśnie warto pomyśleć o ich rozjaśnieniu, bo jest to proste, możliwe i niezbyt kosztowne !
Jasny uśmiech, białe zęby dodają twarzy blasku i urody . Jesteś odbierany przez innych jako osoba bardziej radosna i optymistyczna. Dlatego choćby warto to zrobić.
W Klinice Zubar zabiegi wybielania są standardową procedurą, wykonywaną  wiele razy w ciągu miesiąca.. Nasi pacjenci są bardzo zadowoleni z osiągniętych efektów i nigdy nie żałują podjętej decyzji!
Najczęstsze pytania, zadawane przez pacjentów
Na czym polega wybielanie zębów?
Najkrócej mówią,c to rozjaśnienie zbyt ciemnego koloru zęba.
W trakcie naszego życia zęby chłoną barwniki i substancje, które zmieniają ich odcień, powodując że stają się ciemniejsze, bardziej szare .W preparatach wybielających zawarte są substancje uwalniające aktywny tlen. To on powoduje rozkład barwników i zanieczyszczeń w strukturze zęba .Na tym polega profesjonalne wybielanie, bezpiecznymi preparatami.
Należy to odróżnić, od tzw. ,,domowych " metod wybielania, bazujących na kwasach zawartych najczęściej w owocach. Pamiętajmy, że kwasy to wróg zębów! Powodują rozpuszczanie składników mineralnych zęba. Mogą także zapoczątkować trwałą destrukcję , próchnicę zęba.
Metody profesjonalnego wybielania zębów
Zasadniczo są dwie:

1.Wybielanie na jednej wizycie w gabinecie stomatologicznym, preparatami o wysokim stężeniu substancji aktywnej.
Czynnikiem dodatkowo aktywującym proces wybielania jest specjalna lampa. Wybielanie z założenia przeprowadza się raz, na jednej wizycie Konieczna jest ochrona dziąseł przed drażniącym działaniem stężonych środków wybielających.
Metoda ta coraz częściej kwestionowana jest jako niezbyt bezpieczna dla zębów. Poważne autorytety i stowarzyszenia stomatologiczne apelują do lekarzy stomatologów o zaprzestanie stosowania tej metody, jako nie do końca sprawdzonej pod kontem bezpieczeństwa dla zdrowia zębów.
Z tych powodów w Klinice Zubar proponujemy alternatywną metodę:

2.Metodę nakładkową wybielania zębów.
W tej metodzie stosowane są takie same substancje aktywne jak w poprzedniej, za to w dużo mniejszym i bezpiecznym stężeniu (max. 15 %).
Wybiela się powoli, przez kilka dni. Około ok. 6 godzin dziennie i najczęściej w nocy. Preparat aplikuje się do specjalnych nakładek zakładanych na zęby, wykonanych wcześniej w laboratorium protetycznym, tak by były idealnie dopasowane do zębów pacjenta.
Patrz odpowiedź na pytanie: Dlaczego w klinice Zubar stosujemy metodę nakładkową wybielania zębów ?
Dlaczego w Klinice Zubar stosujemy metodę nakładkową wybielania zębów a nie wybielamy na jednej wizycie ?
Dlatego, że metoda nakładkowa to metoda bezpieczna dla zębów. Liczne badania potwierdziły , że zastosowanie powolnego wybielania preparatami o stosunkowo niskim stężeniu( 13-15 %,) nie uszkadza struktury zęba. W dodatku, takie wybielanie ma największą skuteczność a efekty wybielania utrzymują się długo, przez kilka lat.
W przypadku wybielania na jednej wizycie stosuje się preparaty o ok 3- krotnie większym stężeniu . Zabieg często bywa nieprzyjemny dla pacjenta, a stopień wybielenia następnego dnia zmniejsza się po ponownym uwodnieniu się zębów. Dzisiaj – po początkowym zachwycie tą metodą – poważne autorytety i stowarzyszenia stomatologiczne przestrzegają lekarzy przed jej stosowaniem.
Kto nie powinien wybielać zębów?
Od wybielania powinny powstrzymać się kobiety w okresie ciąży. Również pacjenci poniżej 16 roku życia, ze względu na nie zakończony rozwój zębów, pacjenci chorzy na epilepsję i chorzy umysłowo. Należy pamiętać także o konieczności wcześniejszego wyleczenia zębów, w których jest próchnica. Jest też nieliczna grupa pacjentów wyjątkowo wrażliwych na ból. Ci zazwyczaj źle znoszą zabieg wybielania, zwłaszcza gdy pojawią się objawy nadwrażliwości zębów.
Czy mogą wystąpić jakieś trudności lub ograniczenia związane z wybielaniem?
W trakcie wybielania może pojawić się przejściowa nadwrażliwość zębów, o różnym nasileniu. Zazwyczaj przemija po 2-3 dniach od zaprzestania wybielania . Jest ona związana z odwodnieniem zębów. Może również pojawić się ból dziąseł, jeśli zetkną się z preparatem wybielającym. Aby uniknąć tego problemu należy uważnie aplikować preparat do nakładki, zgodnie z zaleceniem lekarza.
W trakcie wybielania i ok. 2 tygodnie po zakończeniu należy powstrzymać się o spożywania pokarmów i napojów zawierających silne barwniki. Omijamy takie produkty jak jagody, buraczki, świeża marchew , czerwone wino. Potocznie funkcjonuje to jako ,, biała dieta", choć nie ma konieczności spożywanie tylko nabiału. Tu chodzi tylko o barwniki.
Jak często trzeba powtarzać zabieg wybielania ?
Efekt rozjaśnienia zębów po wybielaniu nakładkowym utrzymuje się zaskakująco długo, kilka lat. Tak wynika z naszych własnych, wieloletnich obserwacji .Dotyczy to zębów żywych, z zachowaną żywa miazgą. Trudniej bywa z zębami "martwymi", które są mniej podatne na rozjaśnianie i nawet jeśli efekt początkowy jest dobry to przebarwienie i szarość wraca stosunkowo szybciej, po 1- 2 latach od wybielenia.
Co najpierw, wybielić zęby czy wymienić stare, widoczne wypełnienia ?
Stare, nieestetyczne wypełnienia, zwłaszcza te widoczne w uśmiechu, wymieniamy po zabiegu wybielania, tak by dostosować ich kolor do nowego odcienia rozjaśnionych zębów.
Podobnie postępujemy z uzupełnieniami protetycznymi typu korony, mosty i licówki.
Wypełnienia w odcinkach bocznych, szczególnie te nieszczelne z rozpoczynającą się próchnicą, należy wymienić przed zabiegiem wybielania.